Embark on a journey of self-discovery, healing, and emotional well-being through our menu of
life-affirming services. Our approach empowers you to unlock your inner potential, connect with
higher realms of consciousness, and cultivate a harmonious well-being.
Schedule Your Session With Our Skilled Healing Practitioners:
Terry Levitan, RN
Certified Hypnotherapist through the National Association of Transpersonal Hypnotherapists
Hypnosis Discovery
Welcome to a new perspective on relationships, stress, and your life. Our Hypnosis Discovery sessions are a great place to start if you are "hypnosis curious."
Past Life/Current Life: $225/Session
Our most popular request! This session will bring you to the door of past lives and help with concerns about your current life.
Childhood Chakra Healing: $225/Session
This session offers the gift of looking deeper into our spiritual state as a child. Assisting in recovering core aspects of who we are.
Donna Offterdinger
20 Years of Intuitive Healing Practice
Intuitive Card Readings
A powerful tool for accessing divine guidance and gaining clarity in various aspects of your life. Tarot and Oracle Cards are used to communicate with your angels and guides.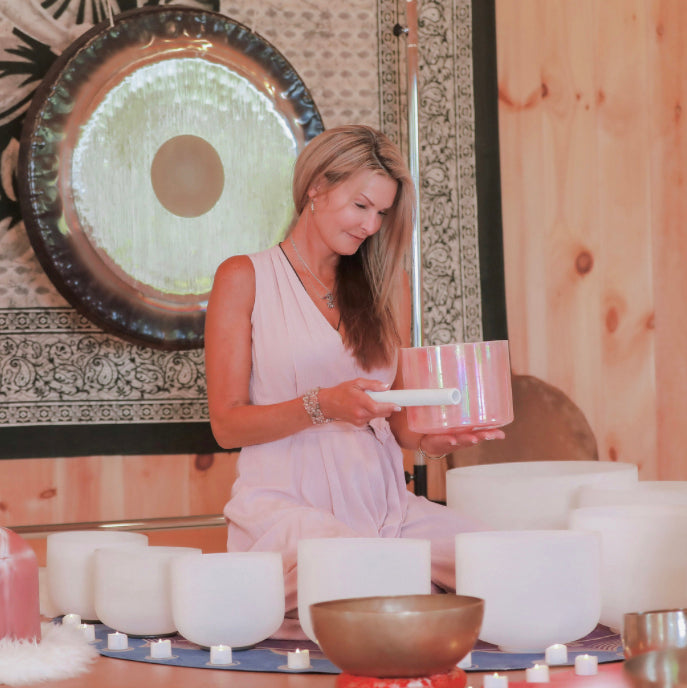 Kimberley Madden
Certified Member of the International Institute for Complementary Therapists. Specializes in Astrology, Kundalini Yoga, Sound Healing, Meditation and Multidimensional Energy Healing.
Astro - Tarot
This is a specialized reading all about the magic of you. We will explore your uniqueness, life circumstances, your strengths and weaknesses. You will learn the fundamentals of life experiences you may have, how the planets get along in your chart and finish off with upcoming transits.
Channeled Intuitive Reading
As an intuitive healer, messages often come through to further guide you into the interpretation of the cards on a  more personal level. These readings are much more in depth than what a general meaning of a card may entail.
Sound Healing
These sessions combine and integrate high vibrational energy and sacred sound healing modalities for a very transformative and deeply relaxing experience. Each session is curtailed to your needs and provides deep healing on a cellular level.